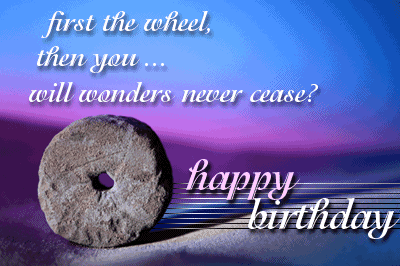 April 24th



                      Dr. Rajkumar received Nadoja Award. 
                     ---------------------------------------

         
    Dr. Raj received the Nadoja Award from Kannada Vishwa Vidhayala.                     

         
    Congrajulations on be-half of all kannadigas around the world

    Long Live Dr. Raj 
              
    Another good news... Dr. Raj is acting again after long


    gap of five years in the Movie "Shabda Vedi" 


    Let's hope soon it will be come here (US) and we will get a chance 
    to see it ..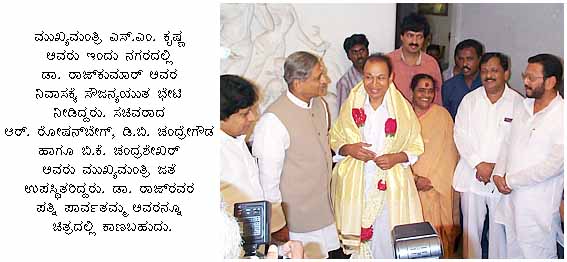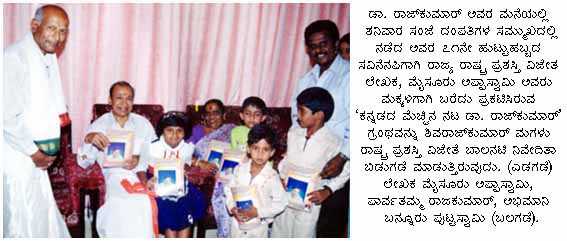 CENTER>
Back to Dr. Raj Page