------>

Arvind's Cyber Abode !!!...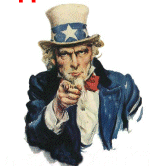 This is Arvind's dog... (in the memory of my beloved pomerian dog)




A picture is worth Of thousand words




Hai Friends.., Welcome to my Cyber home.
This page looks better under Netscape 2.0 or above. Have nice Surfing....... Meet u sometime somewhere some how in-person. Now Quickly Browse via the links below and have fun......

Last Modified : Aug 27th 1996.



You are the
th Vistor of my Page
Send Your Comments
and Suggestions

Hey wait a second. Please don't be left out, I appreciate if u sign My Guest Book
Sign My Guestbook
View My Guestbook
Last Modified May 6th 1997.
&copy Copyright 1997, All rights reserved, Aravinda

This Page is still under Construction !!!
LinkExchange Member